Why Choose SKS Engineering?
We are a respected machine tool maintenance company that's been established for over 20 years. All our engineers are fully qualfiied and experienced to handle all areas of machine tools, from a simple repair to a full machine rebuild.
CONSULTATION
We always schedule in a free consultation to ensure our engineers fully understand your requirements and recommend the best possible solution.
SITE VISIT
After the date and time for the job has been confirmed, we will arrive promptly to address all issues discussed in the initial consultation session.
QUALITY CHECK
Quality of service is key for maintaining our reputation. Our engineers thoroughly check their work to ensure its completed to the highest of standards.
HAND OVER
After all work has been completed, our team will be in touch to discuss the last few steps that need to be completed in order to finalise the job.
Want To Talk To An Engineer?
If you are looking for machine tool maintenance Leeds, Yorkshire or throughout the UK, then SKS Engineering can help provide free quotes, consultation and site visits to ensure you receive the most tailored solution based around your machine issues.
CALL US NOW
Client Testimonials
Don't just take our word on it – here's what our previous clients have to say:
We were all thoroughly impressed by the standard of service that the SKS Engineering team provided. Our company needed a quick turnaround for relocating our machines, which was completed swiftly, effiecently and to a very high standard."
Job Type: Machine Relocation In Stoke
Company: GD Machinery
Our company used SKS Engineering to remove an old machine we had no use for anymore. They gave a very reasonable quotation and even gave a very transparent solution, whilst explaining the best way to go about undertaking the job in hand."
Job Type: Machine Removal In Glasgow
Company: Doosan Babcocks
Thoroughly recommend SKS Engineering to others looking for machine tool maintenance in Leeds. Great company with great engineers who know what they are talking about. We found them online and will use again when the time comes. Thank you!"
Job Type: Machine Tool Maintenance
Company: Hidden For Privacy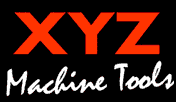 Contact Our Team Today
If you are looking for a machine tool maintenance Leeds, Yorkshire and throughout the UK, then SKS Engineering are here to help!